Posted by Steven on Sep 15th 2021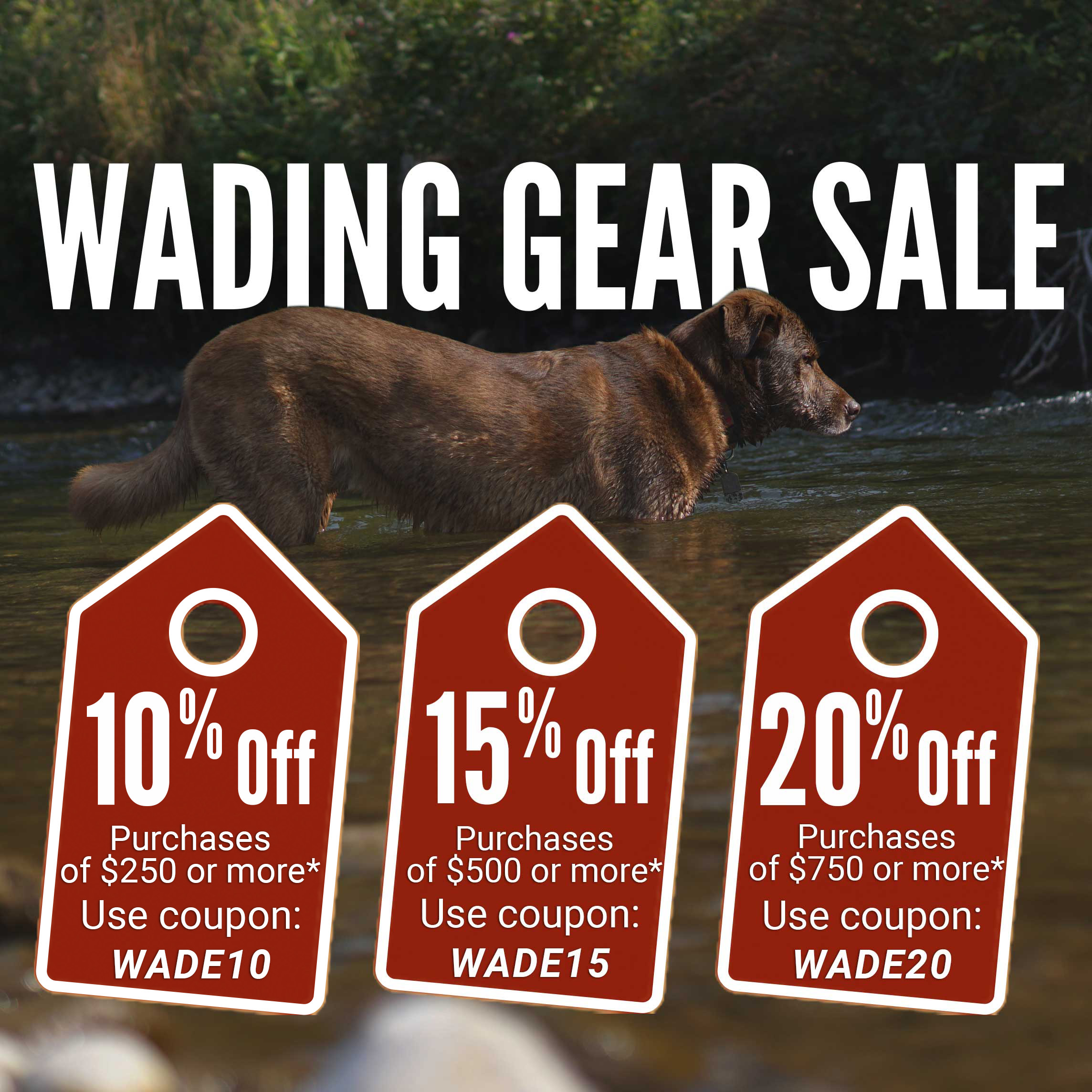 As colder weather approaches we find ourselves trading the shorts and sandals for more serious attire. Waders, boots, waterproof jackets, etc. Not only does this gear enhance your experience, it can be the difference between staying out there or surrendering to the elements. Make sure your wading gear is up to the task with our Wading Gear Sale! Whether you're in need of an upgrade to your system or looking for your first pair of waders, shop and save with AvidMax!
How it works is simple; add the gear you need to your cart and add the corresponding coupon at checkout.
Save 10% off of purchases of $250 or more with code "WADE10"
Save 15% off of purchases of $500 or more with code "WADE15"
Save 20% off of purchases of $750 or more with code "WADE20"
*Coupon not valid with any other sale or promotion. Coupon ONLY valid with items in the "Wading Gear" category. Offer ends 10/15/2021