Posted by AvidMax on Mar 1st 2022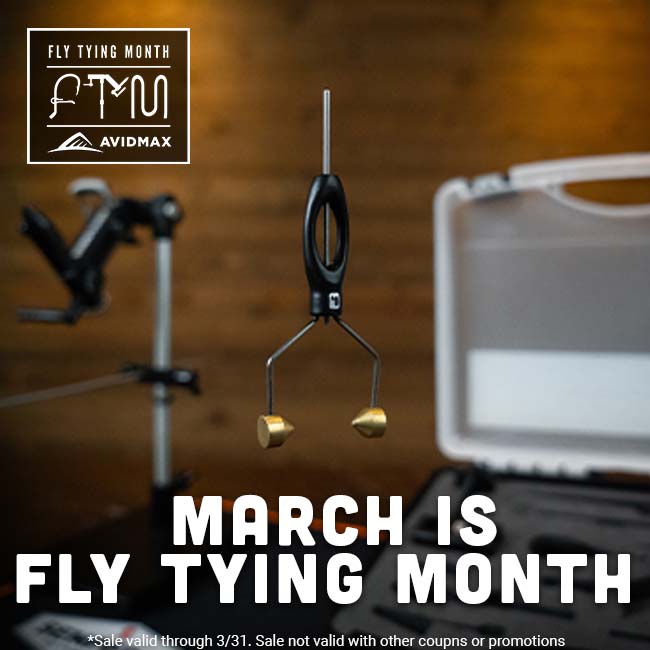 Fly Tying Month is back! Stock up with our category-wide fly tying sale and keep reading for info on our weekly giveaways! We've got a ton of great gear to giveaway this year - vises, materials, tools, fly boxes, packs, accessories, and so much more. Trust us, you don't want to miss this!
Fly Tying Category Sale
5% Off Orders of 5 item or more with code "TYINGMONTH5"
10% Off Orders of 10 items or more with code "TYINGMONTH10"
15% Off Orders of 20 items or more with code "TYINGMONTH15"
*Items must be from the fly tying category to count towards the discount, sale valid until 3/31, not applicable with other sales, coupons, or promotions.
Weekly Giveaways
Every week in March we will be announcing our giveaway along with the chances for bonus entries! Our first week of free gear begins HERE: https://avidmax-ftm-week-4.kickoffpages.com/