Posted by Curt on Jul 5th 2019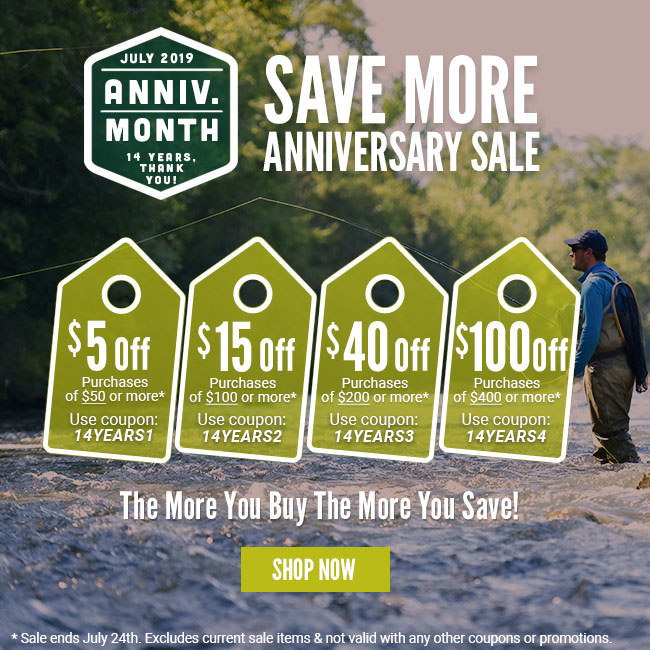 This we celebrate our 14th anniversary as a company. We are so excited to and thankful to continue to be in business to serve our amazing customers. Thank you so much for following along on our adventure fly fishing and anything outdoors. Our continued goal is keep providing you with the best customer service, website platform and greatest collection of brands and products to serve your needs. Thank you again for your business and support, and we look forward to many more years serving you!
Anniversary Sale Coupons - Ends July 24th
$5 off

purchases of $50 or more - use coupon: 14YEARS1

$15 off

purchases of $100 or more - use coupon: 14YEARS2

$40 off

purchases of $200 or more - use coupon: 14YEARS3

$100 off

purchases of $400 or more - use coupon: 14YEARS4
Sale restrictions: Anniversary sale valid from 7/05/18 - 7/24/2018. All sales are subject to availability & not valid with any other coupons, reward points, sales or promotions. Promotion may be subject to change.