Posted by Curt on Jun 7th 2016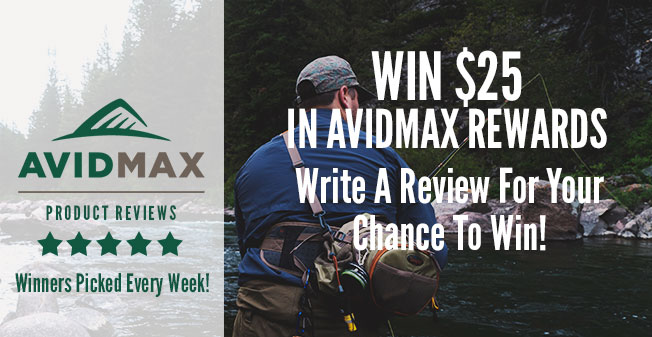 Send us a review for a chance to win $25 in AvidMax Rewards! We'd love to hear what you think!
Write your best review on the product you bought from us and have a chance to win $25.00 in AvidMax Rewards, EVERY WEEK! That's right, we want to hear from you and get your feedback. The best and most detailed review every week wins!
Why write a review? First and foremost, each review you write will help a ton of customers make better buying decisions from us. Secondly, if you win you get $25 in free AvidMax rewards!
How to enter: Find your product on our website and click "Write a Review" text under the title and price. Then, a pop up should open and then just fill out the form with your info. and review and click "Submit Review."
- Note: AvidMax.com orders will receive an automated email 14 days after your purchase date, which will contain review links.
Can I submit images? Yes, would love to see them. Email them over or hashtag us at #avidmax.
When are winners announced? Every Thursday of the month. Make sure to enter your name, email address & order number though so we can notify you if you win.
What are you waiting for? Find your gear and review it today! Check out our latest review winners here!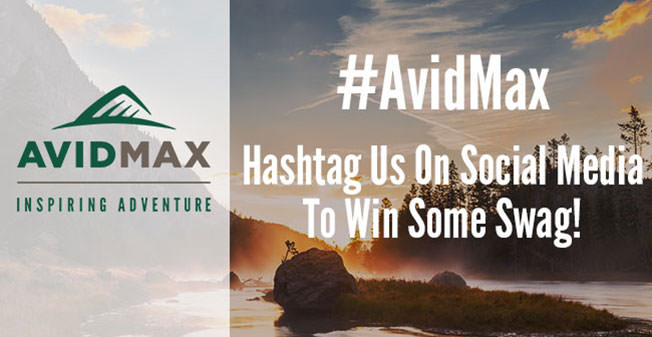 Hashtag #AvidMax Promo: We love to see your adventures and where our gear goes. Here is what you have to do:
Hashtag #avidmax or #avidmaxgear, the best pictures of your adventures with the gear you bought from us.
Then out of all the entries we'll pick a favorite and send our winner some swag.
We typically pick a winner once a month, so lets see them! You can also email us your pictures as well. See rules here.
Product Reviews & Hashtag #AvidMax promotion terms and rules: Winners can only be picked once every month. If you win the product review contest, you will be enrolled in the AvidMax Rewards program, if your not already, to be given the $25 in reward points. Promotion is subject to change.